Fall 2018 Malinka PREP for ages 3-6yrs old will be on THURSDAYS 6-7pm; Sept 6 - Dec 21
This class is designed to give young children the skills they need to audition into the more advanced performance groups.
Over the course of these lessons students will:
- Gain basic spacial acuity
- Build strength and agility
- Learn basic dance technique and form
- Start building dance vocabulary
- Learn to follow musical rhythms and phrasing
- Participate in choreographed performance numbers
Sign up at the East West Cultural Center in person or email eastwestschool@gmail.com
Auditions for the children's groups, ages 6-15 are held twice a year- in August and in January.
We are excited to be adding a new session to our growing family of dancers!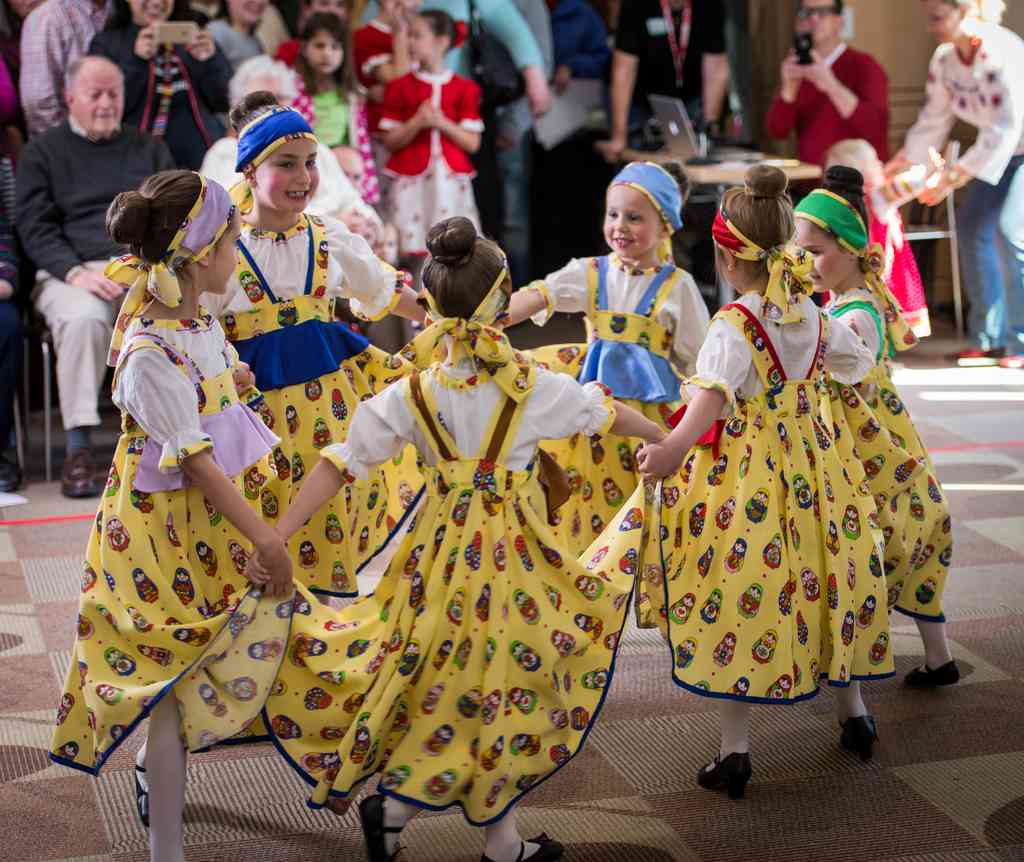 Fall 2018 Malinka PREP will be taught by one of Kalinka's lead soloists, Anastasia Borovikov.
Anastasia Borovikov has been dancing since the age of 4. Enamored from an early age by the art of movement, she studied ballet with growing intensity throughout her childhood at various studios, ending up under the tutelage of Sergei Vladimirov at Kinetic Dance Theater in Ellicott City. After Sergei left the studio, Kalinka accepted Anastasia into their midst in 2005, and re-trained her classical ballet roots, into Russian character dance. Through she never pursued dance as a full-time career, Anastasia has taught dance at various theaters, camps, and after-school programs for the last decade, most notably in the Russian childrens' theater "Ezhik,"in Gaithersburg. She specializes in building strong classical form and finding expressiveness in movement through imaginative games.